It's pretty tricky to talk about who we are without sounding like it's all about us – it's not, but we understand why you might want to know a bit more about us when deciding if we're the right fit for your business.
So if it's a quick intro you're after have a little watch of the video below to find out how a small start-up in North Wales grew to be one of the largest industrial recruitment businesses in the UK with the backing of a Japanese company listed on the Tokyo Stock Exchange (Nikkei).
We're established, we're experienced, we're financially stable.
But we know that might not be enough for you to choose us. But knowing what drives our business just might be…
Vision
To become the first-choice recruitment partner by developing a brand that our customers, candidates, and employees are proud to be associated with.
Mission
Through real people providing real solutions, our customers and candidates experience a true recruitment partnership. As a national provider with local presence, we are proud to deliver ethical and flexible employment solutions, accredited training, and people development.
Our Values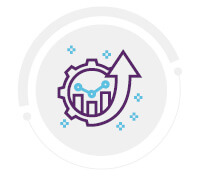 Innovative
This is our business mindset, constantly striving to redefine the standard of excellence in everything we do, always looking for opportunities for improvement across our core values.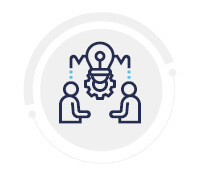 Consultative
The best interests of all our people are at the heart of all we do; we're not "yes" people, we want to offer our expertise, even if it means a difficult conversation.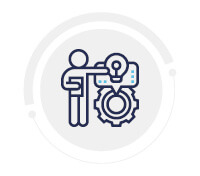 Accountable
We uphold a culture of responsibility, defining and agreeing expectations, and being held accountable against them.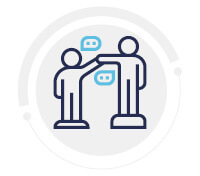 Real
We are not faceless; we're people who work on a national basis across a range of sectors, all towards a common goal. Let's have real conversations about needs and how we can help.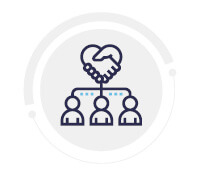 Ethical
We offer peace of mind through ethical and compliant practices, for clients, candidates, and employees.
Accreditations and partnerships
Why they choose gap personnel
True professionals who know the market both locally and nationally. They are compliant and knowledgeable in all areas of recruitment and legislation. A true partnership – we work together, gap are seen as part of our business.
Gill Hermes, Senior HR Business Partner, Nisbets
Get in touch
Let's make sure you get in touch with the right team
Our branches
Operating from one of our many branches across England and Wales, our consultants are on hand to offer tailored support and local knowledge for all your recruitment needs.