Want to know why jobseekers come back to us time and time again?
It's because we care. We always ask our jobseekers and workers for feedback at every stage of their journey with us, and then we act upon it.
We're 'people' people through and through, and we recognise that you are at the core of everything we do – it's embedded in our core values.
Our Values
Let's explain what our core values will mean to you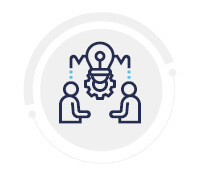 Consultative
It's right there in the job title, 'Recruitment Consultant'. We want to understand exactly what you're looking for in your next role; your salary expectations, where you can travel to, shift patterns that will work for you. Only by consulting with you can we find you a role that fits your wants and needs.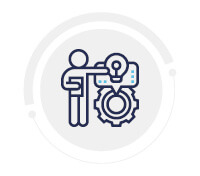 Accountable
If we say we'll do it, then we'll do it. Got a query? If we don't already have the answer we'll find out and get back to you. Is something not quite working out with your job role? We want to know so we can try and resolve it.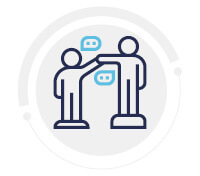 Real
We want to get to know you so we can support you personally. By being approachable and responsive we will build a real relationship with you so we can have open and honest conversations.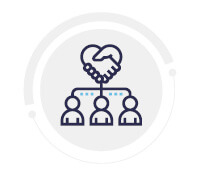 Ethical
We have lots of compliance processes in place to safeguard the welfare of our workers, but it's more than that - we promise to always be totally transparent. You'll know every detail of any placement on offer before you agree to it, and if it's not for you there'll be no pressure from us.
Accreditations and partnerships
Why jobseekers choose gap personnel
gap offered me a long-term job the day after registering. The staff are friendly, helpful and the communication is amazing.
Jobseeker in Nottingham, Google review
What are you waiting for?
Working together to ensure we find your perfect role is as easy as 1 2 3.
Candidate process - temporary

Looking for a permanent placement?
1
1. Apply or register online
You can apply for any of the live vacancies here on our website or register your interest through our portal – it really is that easy!
Once you've applied or registered your details, just sit back and relax – a member of our team will be in touch shortly to discuss your application.